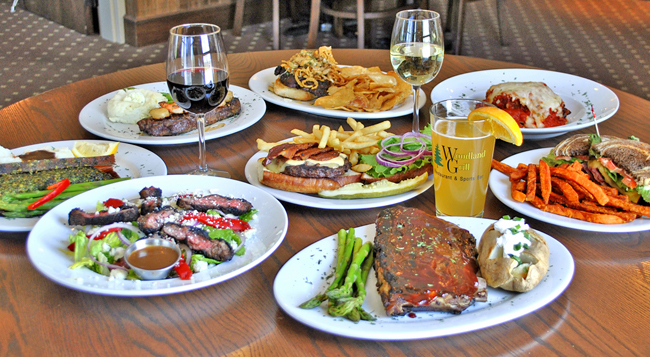 Woodland Grill Restaurant


The Woodland Grill will be closed for the 2023 season to public dining. Available for private functions. Call for more information
When searching for "Great places to eat in Newberry, MI", look no further. The Upper Peninsula's premiere dining venue is the Woodland Grill Restaurant and Sports Bar.

Along with the extensive bar menu, there is a dinner menu with great appetizers, lunches, soups, deserts, along with many fantastic dinner specials.

We invite you to also visit our Plan Your Event page to see how we can accommodate your next special engagement. The restaurant and sports bar environment echoes our incredible surroundings and is the perfect place to host parties of all sizes: company functions, rehearsal dinners, birthdays, wakes, reunions, celebrations of life, and hospital presentations, just to name a few.

"Come and experience the Woodland Grill when searching for great Newberry, MI places to eat!"