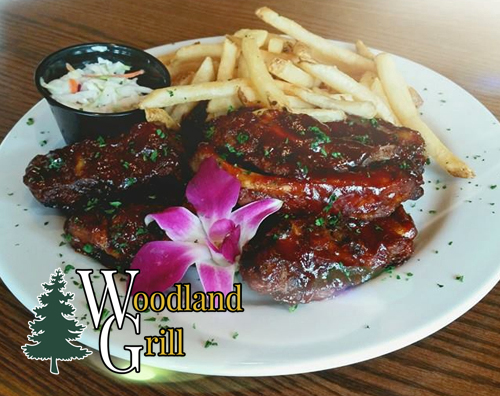 Woodland Grill Restaurant

When searching for "Great places to eat in Newberry, MI", look no further. The Newberry Country Club announces the New Woodland Grill Restaurant and Sports Bar.

Along with the extensive bar menu, there is a dinner menu with great appetizers, lunches, soups, deserts, along with many fantastic dinner specials.

We invite you to also visit our Weddings and Conferences page to see how we can accommodate your next special event. The restaurant and sports bar environment echoes our incredible surroundings and is the perfect place to host parties of all sizes: company functions, weddings, birthdays, organizational meetings, and class reunions, just to name a few. Call us today to reserve a table, book a party or plan an event.

"Come and experience the Woodland Grill when searching for great Newberry, MI places to eat!"